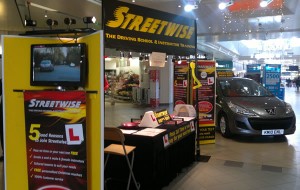 Streetwise Driving School is a family-run business. We have been established for over 30 years and operate within the North West/West area of London.
Streetwise, formerly known as Lightning, began as a single instructor.
After carefully developing unique teaching techniques, our good reputation grew. More male and female instructors teaching manual and automatic were appointed and the teaching techniques were passed on.
In 2009 we changed our name to Streetwise Driving School.
Over the years as the school grew, we expanded into areas around London.
In 2004 we launched our Driving Instructor Training which is DSA registered, ORDIT registered, (Official Register of Driving Instructor Training).
We have specialist driving instructors with strong local knowledge of their local areas. These instructors not only teach in these areas but for the most part, they live there too. They know the best streets to practice in and have knowledge of the actual routes and roads used for the practical driving test.
Streetwise has developed a tried and tested, unique teaching technique that ensures every pupil has an excellent chance of passing the driving test the first time.
We are so confident in our teaching abilities, that if you do not pass the driving test with us, the first time, the next test is FREE! Now how many driving schools can offer that? See our terms and conditions for more information.
All Streetwise driving instructors, whether fully qualified or in training are registered with the Department of Transport and the Driving Standards Agency DSA.
They are all CRB (Criminal Records Bureau) checked and approved.
Overall, all Streetwise Driving Instructors have been trained to a very high standard to give excellent quality tuition and advice on any motoring or licensing matters.
Streetwise is a member of many driving school associations. Several Streetwise driving instructors are also members of the Institute of Advanced Motorists (IAM) – the highest driving test one can take.
We are registered with the:
DVLA (Driver & Vehicle Licencing Agency)
DVSA (Driver & Vehicle Standards Agency)
DBS (Discloser & Barring Service) checked formerly known as CRB (Criminal Records Bureau)
ADI Registered (Approved Driving Instructor) 156544
Members of the IAM (Institute of Advanced Motorists)
DIA (Driving Instructor Association)
MSA (Motor Schools Association of Great Britain)