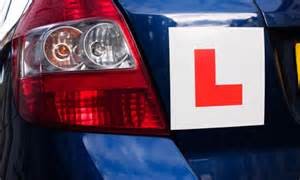 We can assess experienced learner drivers wishing to change from other schools, wishing to get a second opinion, or just getting back to driving after a break.
Our highly experienced instructors will ask you to drive for approximately 15 to 20 minutes depending on your experience and background and assess what standard you are at.
The instructor will be honest in his or her assessment and advice you accordingly.
Changing driving schools?
If you want to change schools for any reason we will be glad to take you on and pick up your driving from where you left off at your previous school. Please be prepared for some changes with your driving as we have unique ways of teaching. We won`t start you from the beginning.
Want a second opinion?
We very often get calls from pupils from other driving schools concerned about the large number of lessons they have taken and are still not ready for a test. This we feel could be due to many reasons such as the instructor concerned not pushing for progress or just leaving the pupil to get on with it at their pace.
In cases like this, it is advisable to get a second opinion. We can assess the pupil's progress and give an honest opinion and advice accordingly.
Want refresher lessons?
If you've not driven for a while you may feel less confident about getting behind the wheel and back on the road. Refresher lessons are a good and safe idea. We have special refresher lessons where we concentrate on bringing back your self-confidence, whilst refreshing your driving skills.
The lessons will be in our driving schools' dual-controlled car. The focus of the lesson will be on handling a car through traffic and various road junctions, roundabouts, dual carriageways, and even motorways. We will teach you to reverse park and park into parking bays. You may take as many lessons as you need.
Once you have gained your confidence we will be more than happy to take you out in your own car.