We often get calls from customers asking for the price for manual or automatic lessons followed by the question,
"Why is automatic more expensive?"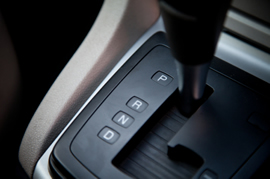 The simple reason is that automatic cars use up more fuel than manual cars, and the insurance on an automatic car is usually more expensive.
There are many benefits to choosing manual lessons, such as having more control over the car, and in most cases, greater fuel efficiency not to mention the insurance on manual cars is considerably cheaper.
Learning and passing the driving test in an automatic car
Driving an automatic is much easier than a manual, because automatic cars free you from the requirement of changing the gears yourself, and hence speed up the learning process for new drivers. The majority of time in lessons is spent on learning to cope with various traffic situations, and on average, the number of lessons required to reach test standards for an automatic car is usually a lot less – but, they are more expensive.
For some people, the advantage of driving an automatic car in London is priceless. It's just one pedal to go and one pedal to stop – using one foot. However, a major disadvantage of passing a driving test in an automatic is that you are restricted to automatic vehicles only. You'd be breaking the law if you drive a manual car when you possess a driving license for just an automatic car. This can be frustrating if you find yourself in situations where you need to hire or borrow a friend's car that is manual. You also benefit from a more efficient range of vehicles – getting your manual license means your car tends to be cheaper than the automatic version of the same make because the mechanisms are less complicated and consequently more reliable. Moreover, if you're planning to drive in icy conditions, then a manual car can offer greater control and so perform better when roads are slippery or dangerous!
Furthermore, with employment that offers a company car, the likelihood is that most of these cars will be manual – but if you hold a license to drive only automatically, it could limit your prospects considerably.
Learning and passing the driving test in a manual car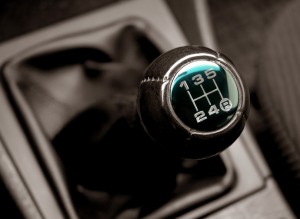 We encourage young drivers not to apply for automatic lessons as a quick and easy way of getting a driving license. In the long run, it doesn't do you justice! In our opinion, you should only consider automatic lessons if you have a certified disability, or you are starting to learn at a mature age. Learning how to change gears is in fact, a lot easier than you'd presume! From over 33 years of experience, we see that students would approach us from other driving schools wishing to change from manual to automatic, almost always because of a lack of understanding of the gearbox – a result of their instructor not teaching them sufficiently. At Streetwise, we can proudly say that we have converted many students from automatic to full manual license holders because we help the students feel comfortable with the gears through clear, methodical training. Why not have a look at our testimonials and see for yourself?
It's worth taking the time to consider which is best for your needs, but whether you choose manual or automatic driving lessons, you can be sure that you will receive consistently high standards of tuition from any Streetwise instructor.